The 48th Annual General Meeting for Gold Coast Touch Association will be held at 5:30pm on Monday 20th February 2023 at the Gold Coast Touch clubhouse – Owen Park, Southport.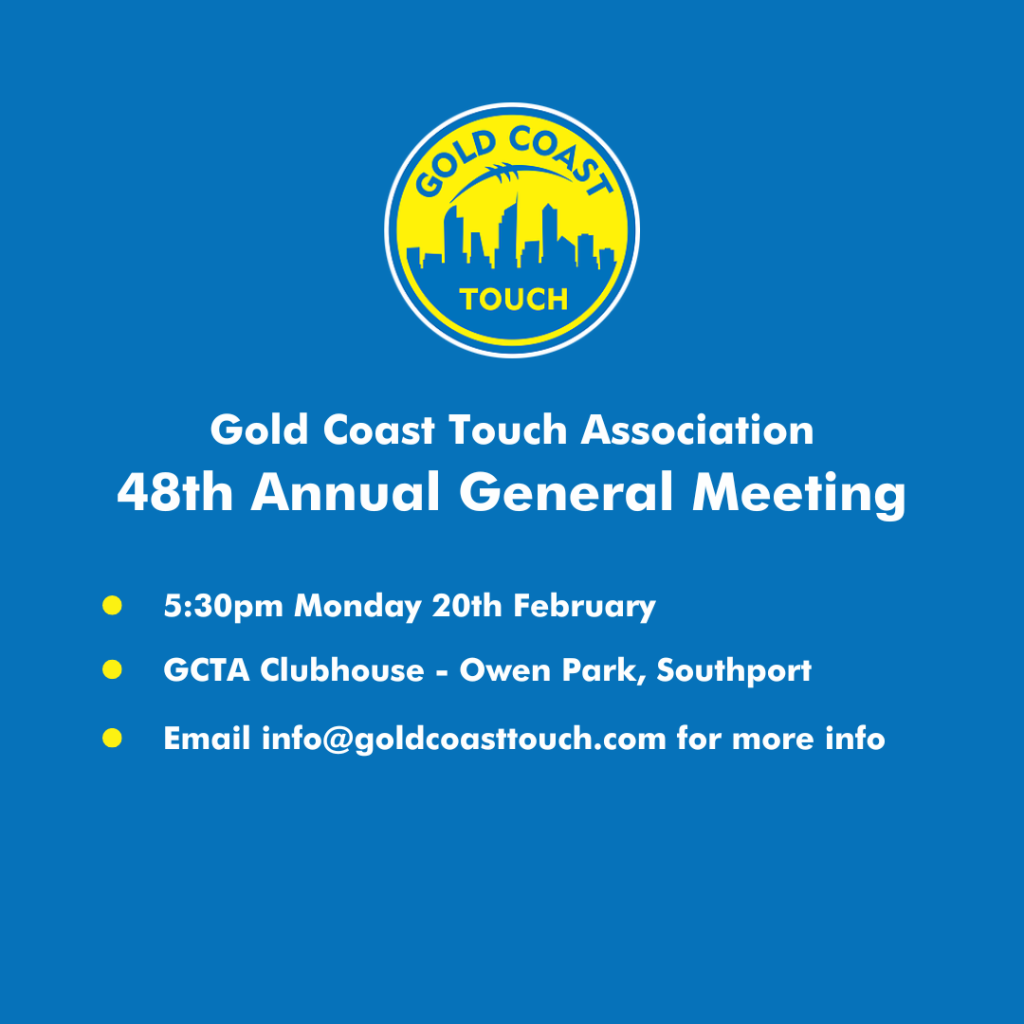 Any vacant committee member positions not received by Monday 6th February will be nominated at the AGM as per the GCTA Constitution. The positions up for annual nomination as per the agenda are:
(a) PATRON
(b) PRESIDENT
(c) SENIOR VICE PRESIDENT
(d) JUNIOR VICE PRESIDENT
(e) SECRETARY
(f) TREASURER
(g) ASSISTANT TREASURER
(h) PUBLIC RELATIONS
(i) REFEREE'S REPRESENTATIVE
(j) AUDITOR
(k) REGISTRAR
(l) EQUITY REPRESENTATIVE
Please email info@goldcoasttouch.com for further information.